On a big mission to help people to be free from the diet culture and the focus of losing weight. With the right products, programs and coaching we empower people to gain the body and life they desire. What he discovered is that Health and Fitness can finally be simple - by making two degree shifts that give you fast results and tangible benefits you are able to make sustainable change to your life .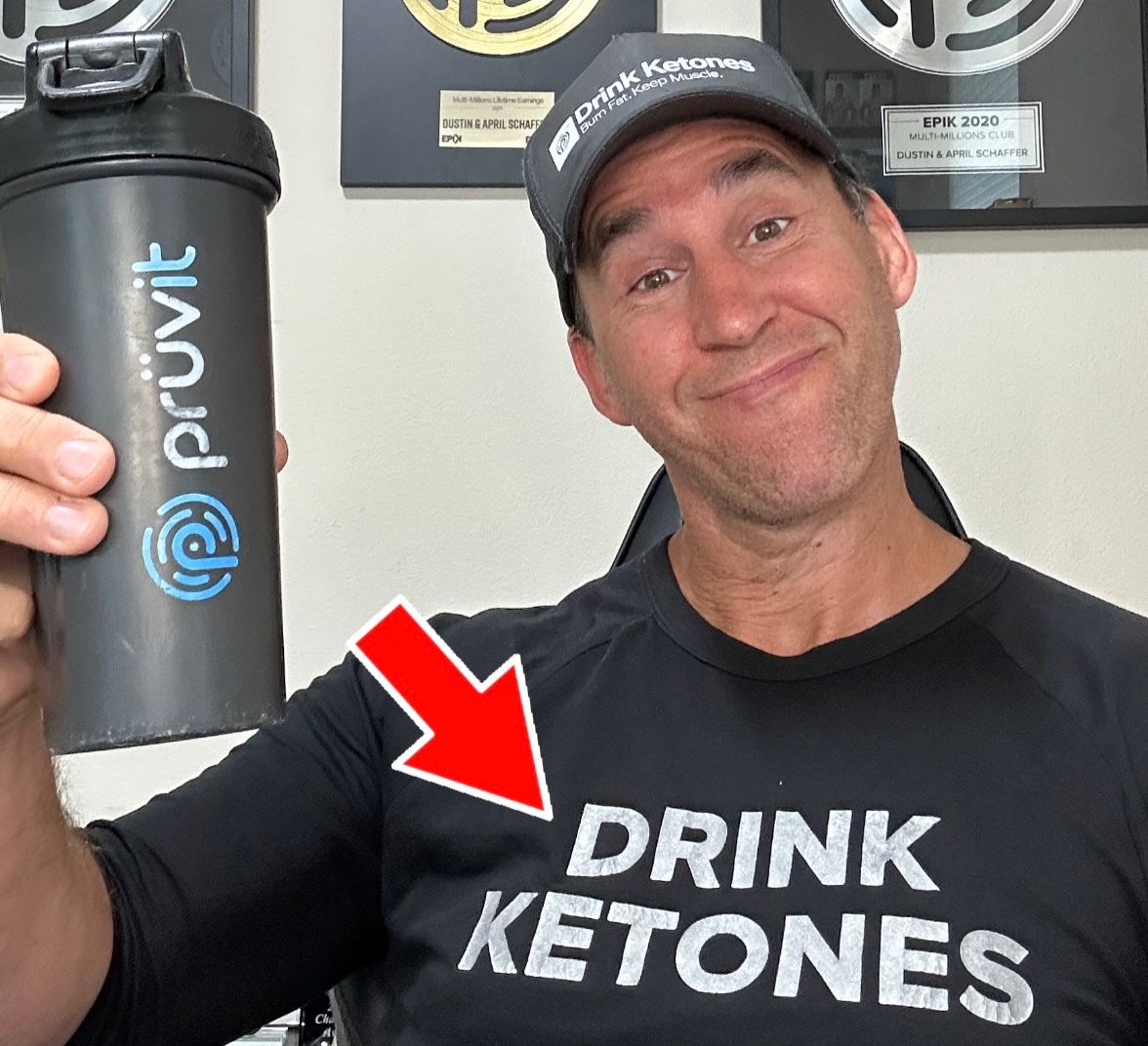 At 27 years old, Dustin did not believe this was just going to be his lot in life so he continued to look for answers and spent a lot of time and money consulting different doctors, specialists and researching information on his own. He realized at one point that he was allowing the doctors to dictate his life by telling him how to live, eat, sleep, exercise and that he was not taking any ownership of his own health. It was at this crucial point that Dustin decided to clean the slate and made the decision to do something crazy – to stop eating for 14 days. First four days sucked and all he thought about was food and he didn't' really feel any better. On the fifth day, Dustin was helping a friend with a yard renovation project, and he finally felt like himself again, like he was invincible and could do anything. But what had Dustin done? He had kickstarted his body into ketosis and now he had to figure out how to eat keto to keep himself in a ketogenic state. It felt so good to finally feel good again. His energy, focus, strength, and vitality were up while his achiness was down. But it was also a bumpy journey discovering how to do the keto diet because 20 years ago the keto diet was not well known. Thinking he could eat some foods like sweet potatoes or fruit but also discovering that every time he did, he felt bad because at the time he didn't realize he was kicking himself out of ketosis eating those "healthy foods." Through trial and error, Dustin locked in on the keto diet, figured out he needed to exercise smarter not harder to optimize his health and gained a whole lot of knowledge along the way about general health, vitality, and wellness. He realized there is no perfect just better.
Great things are Happening
Get the Latest Keto Tips and Free Keto Recipes
What Our Happy Customers Are Saying:

"For the majority of my life, being fat was a battle, it was THE battle I lost on a daily basis. My exterior matched how I felt on the inside. I was broken. Didn't think I would ever lose the fat, and I settled to the fact that I would be fat for the rest of my life. I hated myself, and that was just who I was. NOW... I'm no longer the fat funny guy, I play volleyball regularly and I'm a kickass dad that play with his kids. Keto NAT has game me the chance without being perfect on a crazy diet."
- Alex Gonzalez

"They say a picture is worth 1000 words, this one is worth so many more. I could write for days... 4 years ago my mom had very little in the tank getting out of bed was hard, Energy was low, weight was way up, couldn't play with her youngest grandkids. I truly was concerned for her! After 4 months I had my mom back she starting traveling world with vitality and spirit to see more and experience more."
Terri Ehlert
These testimonial reflects the real-life experience of a customer who used our program. However individual results may vary. We do not claim nor should you assume that any individual experiences recounted are typical. Testimonies are not necessarily of what anyone else using our product may experience. These statements have not been evaluated by the Food and Drug Administration. All products discuss are not intended to diagnose prevent treat or cure any disease. If you are under medical supervision for any allergy, disease, taking prescription medications or you are breastfeeding contact your medical provider before adding any new supplements to your daily regimen.